Oboreru Naifu
2016 / 111m - Japan
Drama, Romance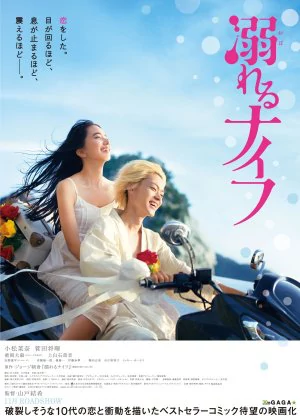 One of Yuki Yamato's earlier films. Drowning Love is essentially a standard (rural) teen romance, even so, Yamato already shows promise in her direction. It's not quite at the level of her later work yet, but there are several scenes that jump out and help to elevate the film above its peers.
Natsume is a young fashion model on the rise, but the health of her grandfather forces her family to move to the countryside. Natsume has to put her career on hold and feels bummed, but when she meets the enigmatic Koh, son of the local Shinto priest, she lights up again. A traumatizing experience at the local festival drives the two apart.
Solid performances and an appealing setting are genre staples, it's Yamato's feel for pacing and editing that make this film stand out. It's not quite as elaborate or as distinct compared to her later work, but there are definitely a few scenes where Yamato's hand is clearly visible. A lovely film that lacks a little refinement to become a true personal favorite.