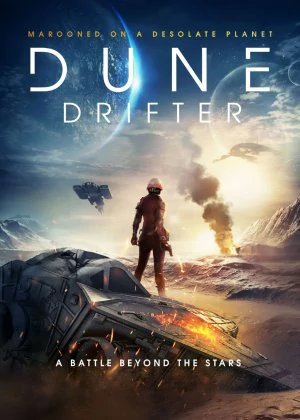 A tricky film. Dune Drifter clearly didn't have much money to burn. Director Price seemed capable to work around that, but is a bit too ambitious and ends up littering his film with some less than stellar scenes. Less surely would've been more here, but no doubt Price has the chops if he ever manages to land the proper budget.
After a violent and unexpected battle in space, a fighter craft manages to escape to a barren planet. The pilot's craft is badly damaged due to the rough landing and there's not much time to fix it, but luckily she isn't alone. To get the necessary gear to repair her craft, she'll have to put up a fierce fight.
The entire intro in space is a joke. The CG is horrendous and these sequences should've just been cut in full. The alien designs aren't great either, but the rest looks pretty cool. The alien planet feels quite hostile, the space suits have a nice, industrial look and the build-up of tension is pretty cool. This could've been a nice slow burner, but as it is the film feels a bit too conflicted.