Émotion
1966 / 39m - Japan
Fantasy, Experimental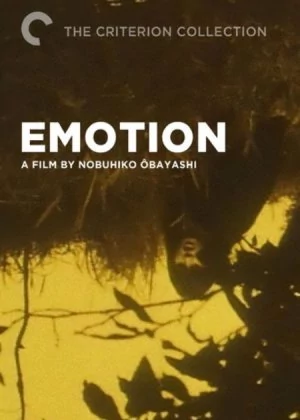 One of Obayashi's early shorts. The recently deceased madcap director clearly didn't miss his start. Emotion is quite experimental, but also just plain weird, a mix not uncommon in Obayashi's films. Where his feature films have narratives that are somewhat easier to follow though, Emotion is bonkers from start to finish.
Parts of the film are shot in color, others are monochrome. The editing is frantic, with jump cuts, repetitions, stop-motion and fast intertitles, happily referencing the era of silent film. There's lots of voice-over narration too though, some in English, some in Japanese. The film feels like a baffling fever dream, something I can definitely appreciate.
At just under 40 minutes, it's also not too long. The plot is really rather vague and the execution is quite crude, so 90 minutes of this would've been a bit much. At its current length though, Emotion is a fun, quirky, creative and appealing film that is sure to please those seeking out something different. A must for fans of Obayashi's work, a good starting point for all the rest.