Gidam
2007 / 98m - South Korea
Horror, Drama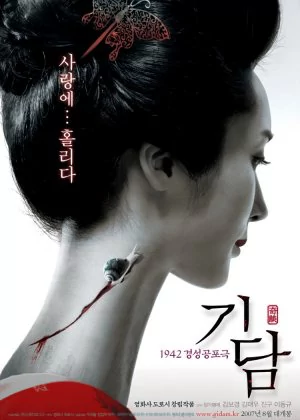 A South-Korean horror flick that stands out because of its willfully confusing plot. It's as if Jung took three shorts from an anthology and mixed them all together, without worrying too much about focus or coherence. It's a good thing the horror scenes are well executed, otherwise this would've been quite the disaster.
The setting is 1941, a South-Korean hospital. Three largely unrelated events happen in the span of a year, all hinting at the existence of ghosts (or human souls, if you will). A girl is wedded to a student, a young girl is brought into the hospital after a car accident and a doctor returns after his visit to Japan.
The film offers a typical South-Korean mix of drama and horror. The build-up is pretty solid, the execution of the horror scenes is stylish and the film forces you to keep paying attention to what's going on. Ultimately though, a confusing plot isn't enough to make this a great film. Good and solid genre filler, nothing more.