Erotikkuna Kankei
1992 / 95m - Japan
Crime, Drama, Mystery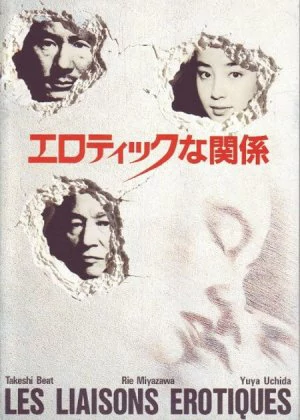 Wakamatsu's 90s cinema is weird. It's an attempt to enter the mainstream, only some topical references seem to link the film to his older work. The result is a downright mess. Wakamatsu throws together a mix of genres, but he doesn't seem to be able to handle any of them particularly well.
Two private detectives (Rie and Kishin) are working together in Paris. When they're not solving cases, they give guided tours. One day Okuyama, a wealthy Japanese businessman approaches them and wants them to track his French mistress. The mistress ends up seducing Kishin, while Okuyama goes to work on Rie.
The start of the film is an amusing train wreck, especially when Kitano pops up. All the elements were there to make a crazy ex-pat detective flick, but in the end, this turned out to be a pretty straight and dull narrative. Wakamatsu is an interesting director, but only when he sticks to what he knows.