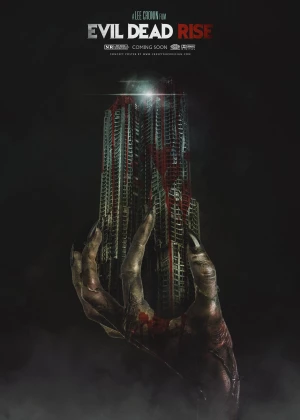 The best one so far. I'm not a big Evil Dead fan, the originals weren't very funny nor creepy (and cheaply made), so I didn't particularly look forward to whatever this was supposed to be (a prequel I guess). I was happily surprised, not in the least because brutal horror blockbusters are few and far between these days. And Evil Dead Rise delivers.
An earthquake in LA uncovers a hidden chamber underneath a rundown building, where the Book of the Dead is buried, together with some records. Upon playing the records, a young kid unleashes mayhem upon the building he lives in. Evil possesses its inhabitant, with only one goal in mind: kill whoever crosses their path.
The kills are pretty gruesome, there's a welcome level of creativity to the horror and the execution is on point. It's not the scariest film ever, but it is rather brutal and relentless. Cronin has a knack for horror cinema, and while the connection with the original films may be a little thin, Rise is a lovely horror film in its own right. Good fun.