Mal de Ojo
2022 / 100m - Mexico
Horror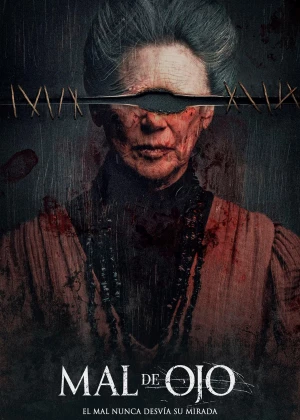 After a quick (and somewhat less successful) trip to Canada, Isaac Ezban returns to his home turf to direct a core horror film. Evil Eye isn't quite as conceptual as his previous films, but it feels a bit more refined and it does pack a few neat surprises. Horror fans will find a lot to like here.
Luna has a mysterious disease that can't be cured. At least, not according to modern science. Together with her sister Nala, Luna is dropped off at her grandmother's place in the countryside. Once their parents leave, the woman turns on them and Nala believes she might be dealing with a witch.
Witchcraft is quite a common theme in horror films, but Ezban finds some interesting ways to dress up the story. The cinematography is pretty stylish too, the performances are solid, and the ending comes with a mean twist. Maybe not quite brutal or tense enough to be a horror classic, but people looking for an accomplished South-American genre film won't be disappointed.