Jikken Eiga
1999 / 40m - Japan
Mystery, Romance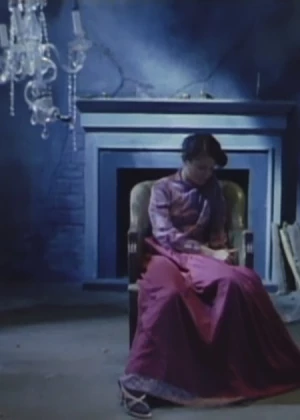 What a nice little surprise. Tezuka is a pretty interesting director, so I kind of expected Experimental Film to be worth a watch, I just didn't expect it would've been this good. If only it had been a bit longer, this could've been a strong personal favorite. For once, the (very) short runtime works against the film, but it's definitely worth seeking out.
The plot is extremely minimal. A director is hired to shoot an experimental film. He has to shoot a young woman who lives in a remote house. He can't shoot anything else, not even the rooms of the house. Without uttering a word to each other, the two begin their strange assignment. The longer they stay together, the more awkward the situation becomes.
The setting is lush and stylish, Nagase and Hashimoto have superb screen presence and Tezuka makes very good use of the score to add to the atmosphere. The tension between the characters is tangible too, sadly, the film is over and done when things start to get really interesting. It's rare for me to be let down by a short runtime, but that just hints at the quality of the film. Very cool.