Yakuza to Kazoku: The Family
2020 / 136m - Japan
Crime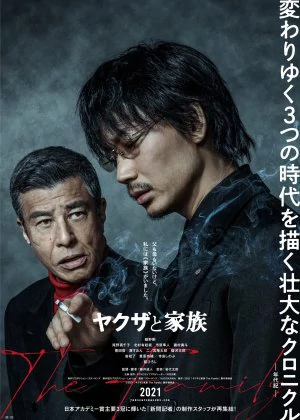 Japan loves a good crime story, it's one of the genres that's had prominent representation since forever. A Family is a nice update of the typical Yakuza story, with some more contemporary visuals, a younger set of actors, but a very familiar and expected plot. If you like a good Yakuza flick, this is an easy recommend.
Kenji's live comes crashing down when his dad dies of a drug overdose. His life feels aimless, and he ends up joining a Yakuza gang. There he meets Hiroshi Shibasaki, the clan's boss. Shibasaki reaches out to Kenji and a father-son bond develops between the two, with Kenji slowly rising through the ranks.
I certainly don't mind a good Yakuza film, but A Family is a bit long for my taste, especially since it doesn't really stand out stylistically. It offers a typical crime plot, some nicely shot scenes, solid performances and a minimum of action, but it's nothing I hadn't seen before. Prime filler in other words.