Le Faux Magistrat
1914 / 70m - France
Crime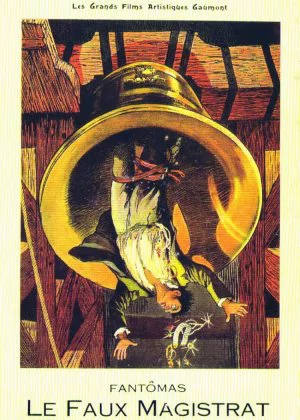 I don't think the work of Feuillade is meant for me. The False Magistrate is the second Feuillade film I've seen, I'm afraid it nearly bored me to death. While I think silent cinema works fairly well for comedy and horror (or any other type of film that relies on atmosphere), it's a real drag when it comes to purely narrative films.
The False Magistrate is a simple story told through intertitles and endless shots of people talking to each other (without sound). It's sluggish and uninteresting, even for a film that's barely 70 minutes long. There are just a handful of scenes that qualify as more action-oriented, but even these were pretty dim and uneventful.
Performances are formulaic, the cinematography is way too static and the plot and characters felt lazy. I just didn't care for any of it. I don't think I'll be watching the other episodes in the series anytime soon, no doubt Feuillade's work here was inspirational for directors who explored more narrative-focused cinema, but in this form it's painfully insufficient.