2021 / 143m - USA
Action, Adventure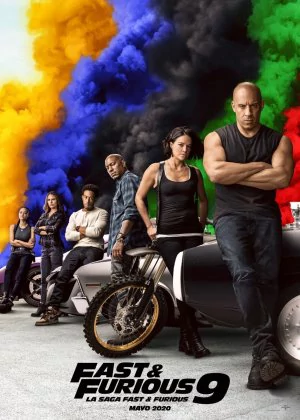 The ninth entry in the main series brings nothing new. The franchise has been leaning into its ridiculousness for quite a while now, and frankly, it's what I like about these films. The only problem is the cruft in between, which can get a bit drab and long in the tooth. Part 9 isn't any different.
The crew gets back together when some tech artifact promises to upset power balances around the world. Some old faces return, some new characters are added in, and at the end there's a big old, insanely over-the-top action scene with a predictable outcome. An easy paycheck for the writers I presume.
Previous entries have set quite a benchmark, it's getting harder and harder to take things one step further. While Lin makes a decent effort, the ending doesn't quite live up to the expectations. There are some very solid action scenes here though, the comedy is a welcome surprise and the cast feels really comfortable at this point. If only they'd keep the middle part a bit shorter.