2023 / 141m - USA
Action, Adventure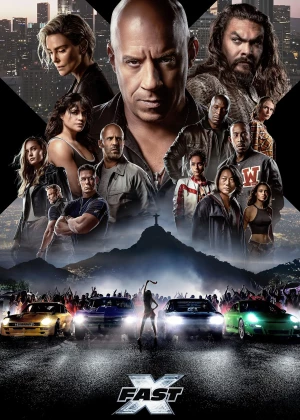 The 10th entry in the Fast & Furious franchise is not without its struggles, then again, you could say that about every film in the franchise. The main thing is that the film delivers on its promise. If you want crazy, over-the-top blockbuster action, this is one of the best series out there. Quite a feat considering it's mostly just stunts/CG with race cars.
The past comes to bite Dominic in the ass once again. The victim of an old heist they pulled is out for revenge, and he's planning to take everything away from Dom and his crew. When he frames them as terrorists, his plan is set in motion and the Fast crew are about to face their meanest enemy yet.
Momoa is a terrible villain, the family stuff is pretty cringeworthy and there are a few too many lulls in the first half of the film, but that's quickly forgotten once Leterrier goes all in on the action. Some insane stunts and a flashy presentation make the wait worthwhile. Very entertaining nonsense.