Chu Sheng Zhi Du
1994 / 91m - Hong Kong
Crime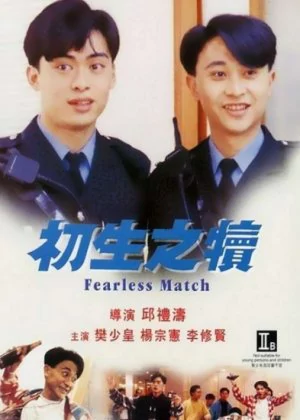 An early Herman Yau flick, where he was getting himself acquainted with the police procedural, a staple of Hong Kong genre cinema. That means you shouldn't expect the world from this one, Fearless Match is a fairly straightforward film that sticks to the rules of the genre and merely aims to please those who come here for the niche appeal.
The film follows two rookie cops who manage to impress their superiors, which earns them a promotion. As CID detectives, they have a lot more to prove, and navigating the streets turns out to be a lot trickier than expected. Especially when they get into a feud with a local gang, which puts them, their superiors and their friends in danger.
Fearless Match is simple genre fodder, and having seen a boatload of similar films can surely take the edge off of it. It's not a terrible film, and those with an interest in Yau's work will certainly find something to like. Tony Leung Ka-Fai's part is pretty memorable for one. Pretty decent, just not a film that will leave a strong impression.