2017 / 92m - Australia
Comedy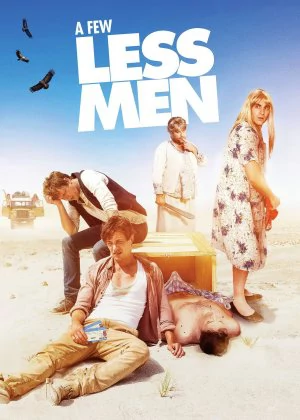 A pretty straightforward sequel to A Few Best Men. Craig likes a good wedding story it seems, but here we're dealing with the aftermath, which is a tad weirder and outrageous than his usual stuff. Not the greatest comedy around, but there are enough laughs to make it an easy recommendation for people craving some comedy filler.
When Luke falls down from a cliff, he doesn't survive the ordeal. His friends need to bring his body back to the UK, but their plane crashes and leaves them stranded in the middle of the outback. Getting the body back to the civilized world is going to be a lot trickier than they could have ever imagined.
The comedy's a little crude, but the delivery is witty enough. The road trip structure works well, the episodic nature keeps things interesting and the fact that everything's just a little extra adds to the comedy. It's not the most memorable film, but I did have a pretty good time with it.