Per un Pugno di Dollari
1964 / 99m - Italy
Western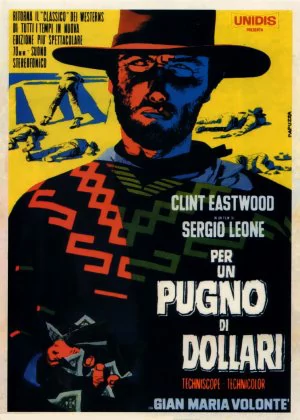 Back when I first got serious about cinema, people practically forced me to give Leone's films a chance. I never really cared for westerns before, but that's probably the point where I started hating them. After four attempts (including his most famed westerns), I simply gave up and left it at that.
I'm still not a fan of westerns, but I'm slowly playing catch up with some high profile films I've missed and there's no escaping the rest of Leone's oeuvre. A Fistful of Dollars was the first to cross my path and it didn't to anything to change my mind, it merely reminded me of why I don't like his films.
Very poor performances, drab and colorless settings, long and uninteresting dialogues, bland action and a terrible score. At least the film stays well below the 120-minute mark, but that's a meager comfort when there's nothing to like. Leone and I simply don't match, this was another major letdown.