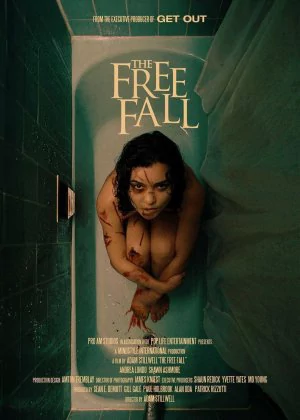 Who knew that a tired old horror concept disguised as a lazy thriller could come off as pretty original. The Free Fall's only problem is that director Stilwell doesn't get the balance quite right, which means the first hour really feels like you're watching a lazy thriller. It makes the twist that more impressive, but that's just a third of a movie.
Sara wakes up after a failed suicide attempt. She has lost all memories of her past, including the suicide of her parents. Her husband is there to support her, but his behavior is a tad odd. Sara begins to suspect something is off, a feeling that grows stronger when her sister sends one of her friends to help Sara.
This film is really all about the final 30 minutes. They're not that original, but as the punchline for a twist it's a pretty smart find. The cinematography is nice enough and the performances are decent, but the bland first hour really puts a damper on the overall enjoyment. Interesting genre filler, but the execution is a bit too flawed to be truly impressive.