1947 / 104m - USA
Drama, Fantasy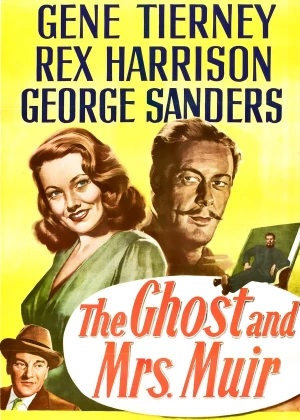 A classic romance, with light fantasy touches. Don't expect too much from those though, one of the characters is a ghost (at least, the plot says he is, but the film doesn't make much of an effort to make him look like one), and that's about it. The romance then is extremely dull and proper, so disappointment all over.
A widow moves to a cottage near the sea, where she plans to make something of her life. The house is haunted by the ghost of a sailor, but rather than deter the woman to stay, his presence is appreciated. She does meet another man, a livelier specimen, meaning that some tough choices lie in front of her.
The classic British vibe is quite dusty, the romance and the drama aren't too interesting and the fantasy elements are downright disappointing. At least the mood is quite light, and the drama isn't too pervasive, but a shorter, more concise, and somewhat more dynamic film would've been a lot easier to stomach.