Yûrei Zonbi
2007 / 71m - Japan
Horror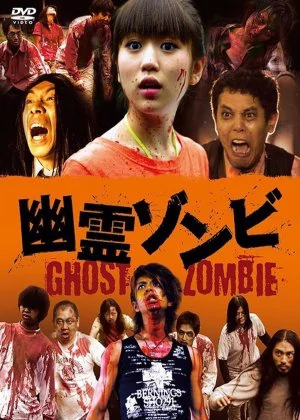 This isn't Shiraishi's greatest film, not by a long shot. And it's not that I had any real expectations based on the title, it's as basic as you can get. Still, Shiraishi is a pretty decent horror director, but this film falls into the category of quick and cheap filler. There is some fun to be had for sure, but it's purely and strictly for genre fans only.
A young scholar treks up the mountain, looking for a secluded village. With a couple of local punks he discovers an ancient stone. The punks desecrate the landmark and soon after, the village is dealing with a zombie plague. The scholar is killed on his way out and returns as a ghost, helping a local taxi driver to save the remaining villagers.
So you get ghosts and zombies, with some minor demon activity at the very end. The tone of the film is very light, the effects are pretty cheap and the performances not that great. The film is short though, and it's pretty fast-paced, so all in all it's pretty amusing. Just don't go in expecting a vintage Shiraishi chiller, and you should be okay.