1958 / 115m - USA
Musical, Romance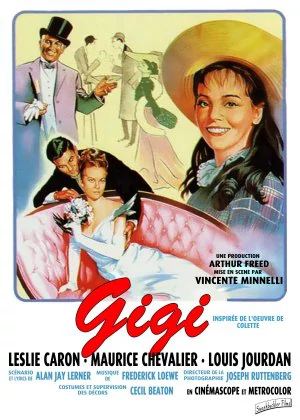 A very kitschy musical. Gigi's reputation has seemingly tanked over the years (and with good reason too), but once you've won that Oscar you've made your name forever. The only thing that stands out these days is the overly colorful cinematography, the rest isn't really worth watching.
Gigi is a young girl growing up in Paris, learning how to be a proper lady. Gaston is a wealthy man who is bored with his life, and can't find anything good to do with his time. When he meets Gigi, something changes in Gaston. He falls in love with the girl, but she is set to become a courtesan.
The songs are bland and horrible, the plot is more than a little predictable and even though I do love a bit of color, the crass and oversaturated color story felt more like an attack on my eyes. Not a film I will remember fondly, then again that seems to be the case for most people these days. A relic.