2021 / 113m - USA
Action, Sci-fi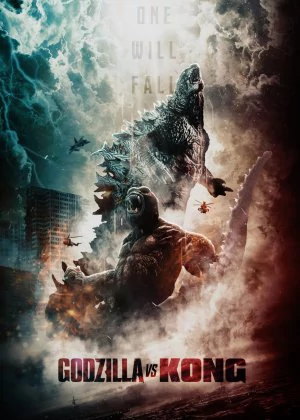 The recent Kong reboots were surprisingly fun, the Godzilla reboot on the other hand was a big fluke. It's not the first time these two franchises crossed each other, but the old Kaiju films are hardly a reference for this blockbuster CG fest. Wingard in the director chair was a big question mark too.
The plot is a lot of bollocks, but that isn't necessarily problematic. All this film needed to do was bring these two giants together and let them fight it out. It does that rather efficiently, though there's still a little too much fluffy padding, with some little kids thrown into the mix for no apparent reason.
The problem with Godzilla vs. Kong is that it's not quite goofy or over the top enough to be fun, neither is it cool nor impressive enough to be a kick-ass blockbuster action flick. No matter how hard Wingard tries to make it big and bold, it all feels rather dull and inconsequential. Disappointing.