Xia Luo Te Fan Nao
2015 / 104m - China
Comedy, Romance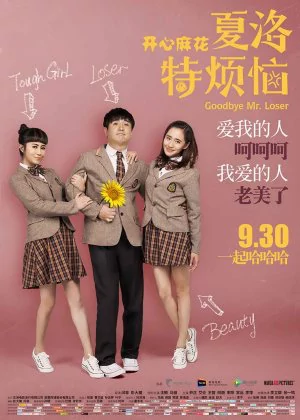 Dreams and aspirations aren't all that. We all question our lives and choices sometimes, but the grass isn't always greener on the other side. Goodbye Mr. Loser is a film that explores one of those alternative realities, only to circle back and have the main character realize he's been living his dream life after all.
Xia Luo used to be the class fool. His hopes of becoming a famous star were crushed early on, he settled for a lesser girlfriend and none of his friends really respect him. When his high school crush gets married, he crashes her wedding and makes a big scene. Drunk and humiliated, he crashes down in the restroom. When he wakes up though, he's back in the past and gets to redo his life all over again.
You've probably seen it all before and Goodbye Mr. Loser doesn't go through great lengths to make this is anything special, but the execution is pretty decent. Performances are nice enough, the cinematography looks colorful and adds charm and the film isn't stretched out to hit the 120-minute mark. Solid entertainment.