2022 / 92m - USA
Mystery, Thriller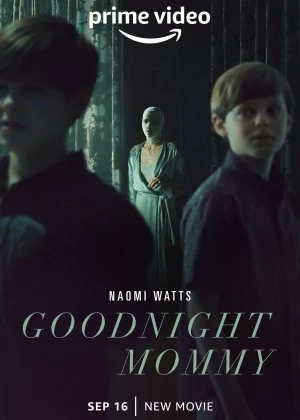 Naomi Watts was once the shining star of Mulholland Dr, now she's the front lady for pointless US remakes of foreign horror cinema. Unless you hate subtitles or you just can't be bothered to look beyond US cinema, there's really no reason to watch this. It's just a rehash of the original story, with less atmosphere and worse performances.
A father drops two twin boys with their mother, who they haven't seen for a while. She just had surgery and is still recovering from the operation. She's a little agitated and the boys don't really feel at home with her. After a while, they begin to suspect that the woman in the house isn't actually their mother.
Even though I didn't remember much from the original, the big plot twist was easy to guess and was spoiled way too early. The original thrived on atmosphere, the remake is more focused on the narrative, which is by far the weakest part of the film. It's not a complete misfire, but if you've seen and like the source material, there's little reason to bother with this one.