La Abuela
2021 / 100m - Spain
Horror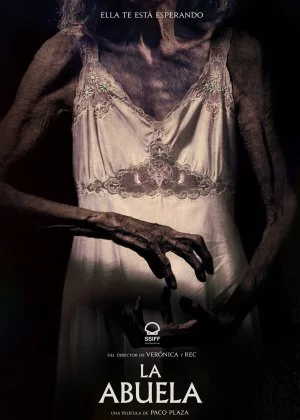 Paco Plaza's return to the horror genre. Don't expect a full-on chiller though, Plaza's latest has some drama and fantasy elements to make for a more rounded genre film. It's a shame the plot is a bit too generous with hints as to what is going on exactly, as Plaza's direction is pretty stylish.
Susanne is a Spanish model working in Paris. On the day she gets her big break, she gets a call from the hospital telling her that her grandmother has falling ill. Susanne travels back to Madrid to take care of her, but even though they shared a close bond, it's not as easy as she imagined.
Solid performances, a beautiful location (the flat of the grandmother) and some eerie scenes make this a tense and creepy horror film. The ending is pretty cool too, though a bit expected (not because it's a genre cliché, but because the film is a foreshadowing a little too much). Plaza made another great film for genre fans.