Huan Le Shi Guang
1995 / 101m - Hong Kong
Drama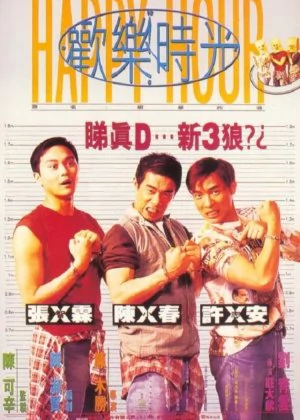 The final Benny Chan film I still had to see. And it's not a surprise this was the last one on my list. Happy Hour is anything but happy, it's a dreary Hong Kong courtroom drama that doesn't treat its subject with the proper respect. Unless you're a dedicated completist like I am, this is the type of film you'd want to skip to not damage your trust in a certain director.
Three friends are out clubbing when they meet Angel, a young and alluring woman. They go to her house, but a series of unfortunate events leads to an accident, which leaves Angel in a coma. When she finally wakes up, she accuses the three of rape. The boys don't know what they're facing, so they find a scammy lawyer who they believe can protect them in court.
The performances are way too exaggerated for a courtroom drama, the plot is crude and the few twists are mostly in bad taste. It's always nice to see Jordan Chan and Ching Wan Lau, but they're not the kind of actors who can carry a film like this. Neither is Benny Chan the best director to helm a film like this. Happy Hour is pretty bad, but at least its runtime was kept close to the 90-minute mark.