Gakkô no Kaidan
1995 / 101m - Japan
Horror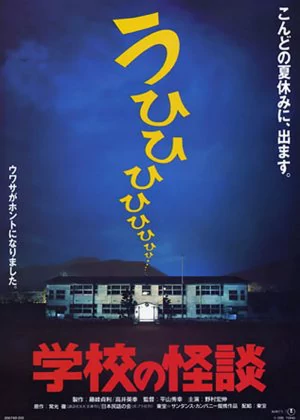 Japan loves a good haunted school story. The Haunted School series is quite popular, but similar franchises exist that offer pretty much the exact same thrills. Mind you, this film is mostly aimed at a younger audience. There is no extravagant gore or no real edge-of-your-seat thrills.
A young student ventures off into a closed-off wing of her school, after which she's never seen again. Another group of kids finds the courage to enter the wing, they too get trapped inside. As the rumors of hauntings turn out to be true, they have to rush to find their way out of the school.
There are some fun creature effects and the boyish, adventurous vibe of the film is fun enough, but the horror is really shallow and limited and there's not quite enough meat to the story to fill the 100-minute runtime. Not bad if you see it with the right expectations, just don't expect a fully fledged J-horror.