Gao Hai Ba Zhi Lian II
2012 / 111m - China
Drama, Romance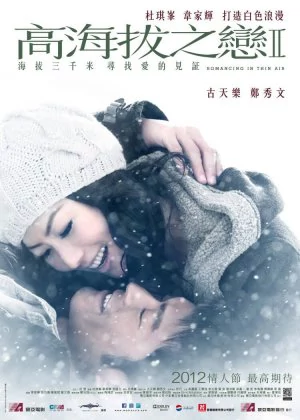 A pleasant film. Newborn Johnnie To fans may be a bit surprised by this film, certainly when they got to know him through his internationally renowned crime work, but like most Hong Kong directors, To is someone with a broad skill set and an oeuvre to match. He started out exploring quite a few genres, so it's no surprise he landed himself in a short romance phase.
When a famous film star is stood up in front of the altar, he retreats and moves to a place high in the mountains to process his loss. There he tries to reconnect with himself, but one of his biggest fans gets wind of his location, and she travels after him. He isn't interested in what she has to say, but she will prove to be exactly what the doctor ordered.
Louis Koo and Sammi Cheng are a nice duo, though I will say that I would've preferred Andy Lau in Koo's place. His cinematic history with Cheng is a bit more precious. The cinematography is nice enough, the score is solid, and the romance is cute. It's not a very exceptional film, but if you're looking for a pleasant romance, this won't disappoint.