2022 / 119m - Japan
Action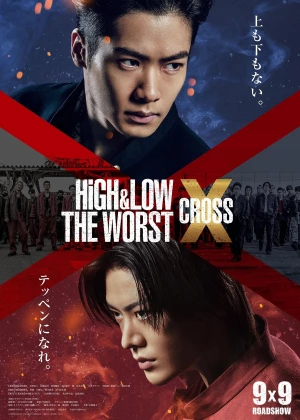 Shigeaki Kubo is gone, three new directors take his place. The result is an entertaining high school brawler, that lacks the extravagant flair that Kubo brought to the franchise. It's a good film, certainly if you like this kind of poser action, but it's by far one of the worst in the franchise, which is a little disappointing.
Three years after the events of the first film, the feud between Oya and Housen is still going strong. New gangs are on the horizon though, and when they team up to take on Oya, Oya is forced to revise its old bonds to make sure they come out victorious. Cue a big fight to determine who is the toughest gang in the neighborhood.
The characters are a fun bunch, the fights are chaotic and dynamic, and the pacing is pleasant. The cinematography isn't quite on the same level as the previous films though, and there's a bit too much drama, messing up the balance with the action scenes. I had a good time with it, but I was hoping for a bit more.