2022 / 71m - China
Crime, Action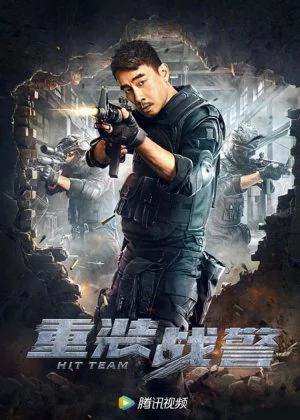 Jing Wong trying to reinvent himself as a streamer king. I have no clue what his goals or plans are, it feels almost surreal to see a guy with his stature throw himself at the streamer market. But alas, here we are. Hit Team is a generic action flick that perfectly embodies the streaming platform filler requirements, and clearly Wong is there for it.
The Long family has been running their crime syndicate for quite some time, though they made sure to never get involved with drug trafficking. The Japanese are trying to enter the Hong Kong drug market and Jason, next in line to run the syndicate, made a deal with them. The police are on Jason's tail, but he has more targets on his back.
It's good to see that Jordan Chan is still around, the finale is decent and the pacing/runtime are perfect. That's probably the biggest selling point of these films, as they tend to be short and to the point. The action scenes are mediocre though and the plot is extremely generic. It's difficult to imagine Wong will be able to make his mark here, but at least it keeps him busy.