1992 / 140m - USA
Crime, Drama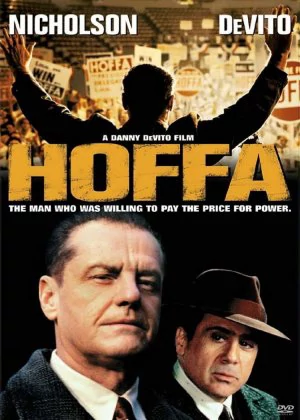 An alternate take on James R. Hoffa. It took me a little while to remember where I knew this story from, then I remembered Scorsese's The Irishman. I think DeVito's film turned out just a bit better, though that's mostly the shorter runtime and Nicholson's strong performances. Other than that, it wasn't that great.
James Hoffa is famous for unionizing the truck laborers during the 30s. They were being exploited by the companies they worked for, Hoffa wanted to give them a better life. He wasn't a saint though, as he had strong ties with criminal figures who helped him get what he wanted.
Hoffa is a pretty typical US crime film, that tries hard to recreate the appeal of its predecessors. Apart from Nicholson's performance, there wasn't really that much that I liked. The pacing is rather slow, the runtime is excessive and DeVito doesn't really add much to the many films that came before. Nice for fans of the genre, not so much for me.