Inunaki Mura
2019 / 108m - Japan
Horror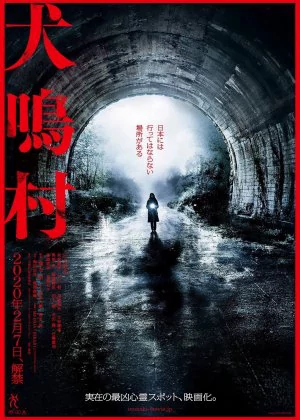 Takashi Shimizu is returning to his roots with this film. Howling Village is a Japanese horror that could've easily been released 20 years ago. A horror film steeped in historic trauma, with ghostly apparitions reaching out from the realm of the dead to pester the living. For diehards only.
Inunaki Village is a ghost town, hidden deep inside the Japanese forests. When two kids go there to shoot a horror video, they are attacked by spirits. They get out alive, but Akina doesn't come out unscathed and not long after she commits suicide. Kaena, the sister of Akina's boyfriend, decides to investigate.
The film has its moments, but Shimizu messes up the balance between narrative and horror. There's simply too much backstory to wade through and since it's all so predictable, it slows down the film unnecessarily. The haunts aren't particularly scary either and though the second half is definitely better than the first one, this is hardly a standout film in Shimizu's oeuvre. Basic filler.