Ice to Amaoto
2017 / 74m - Japan
Drama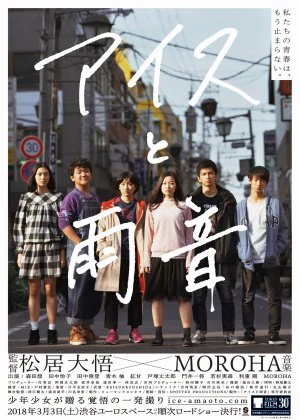 Daigo Matsui takes a more serious approach with Ice Cream and the Sound of Raindrops. I know him as a comedy director, producing films that have goofy premises, but also harbor a slightly darker core. That darkness finally surfaces and dominates Matsui's latest, though it's not an easy puzzle to decipher.
The film follows a theater group that is preparing for their very first show. Then comes the news that nobody is buying any tickets and that their production has been cancelled. But the film deliberately blurs the lines between reality and play and it's hard to know what's real and what is staged.
The fact that it's a single take film and even switches between different locations only adds to the confusion, but it also increases the appeal. While it's a film that left me with more questions than answers, it's also a film that leaves a strong impression and won't be easily forgotten. Matsui deserves credit for his bravery and vision, the execution could've been a little tighter though.