1994 / 123m - USA
Horror, Drama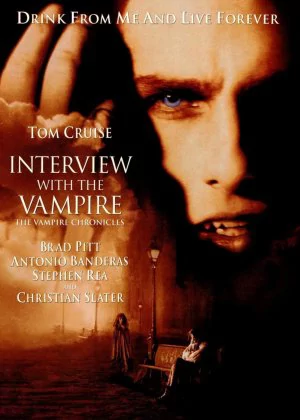 A different kind of vampire film. I watched it when I was a lot younger, but it didn't do much for me then. It's not really a film that has improved with age either. The premise is rather interesting, but the safe and Hollywood-appropriate handling of the material makes it somewhat of a bore.
The film tells the story of Louis, a vampire who got turned by Lestat. Faced with a choice to die or to live on as a vampire, Louis chooses to live on, but he can't get used to his new companion and decides to live on animal blood only. Louis feels down, until he finds a different clan of vampires living in Paris.
Interview with the Vampire is a bit more lavish compared to other Hollywood productions, almost twenty years later it's hardly impressive to look at. The performances are mediocre, the runtime excessive and the horror elements underdeveloped. It's not terrible, just plain and unexciting.