Indagine su un Cittadino al di Sopra di Ogni Sospetto
1970 / 115m - Italy
Crime, Drama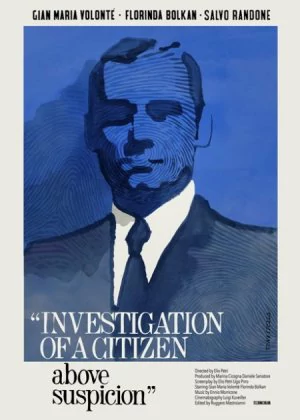 An Italian classic that even won the Oscar for best foreign film. It's probably because I don't care too much about the Oscars, but I have to admit that I had never heard of this one before. The premise looked pretty interesting on paper, the film itself isn't as juicy and intriguing as I had hoped.
A recently promoted police detective kills his mistress. He plants some evidence to fool the other investigators, but as he follows the proceedings, he believes himself to be above suspicion. To prove his point, he helps with the investigation and actually puts the detectives on his tail.
The performances aren't what you'd call subtle, neither is the plot. There's quite a lot of shouting and everything looks quite theatrical. The cinematography is pretty dull, the soundtrack a little silly and the runtime way too long. This could've been a pretty fun film, but very few things clicked for me.