2019 / 90m - Finland
Comedy, Sci-fi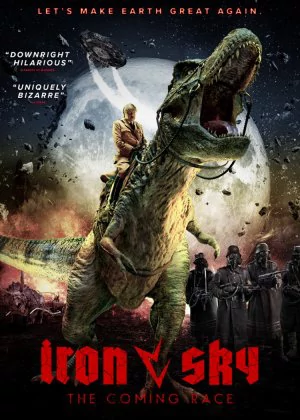 A bizarre, weird and occasionally hilarious comedy. The sequel is pretty much on the same level as the first film, though the long waiting time (it took 8 years to be released) might've inflated expectations just a little too much. The Coming Race was trashed by fans and critics alike, but it's really not that bad.
The plot is absolutely pointless though, it's just there to bring together everything from Nazis, dinosaurs, moon bases and an Apple/Steve Jobs cult. I'd forgotten already what the first film was about, but you could just as easily see this as a stand-alone film, the comedy is what matters here.
Effects aren't great, but still much better than I expected. The film doesn't look overly cheap and doesn't use its comedy hook as an excuse for poor execution. Performances on the other hand were pretty poor, some actual comedic talent would've done the film some good. Far from a masterpiece, but I still had quite a bit of fun with this one.