Ivan Groznyy. Skaz Vtoroy: Boyarskiy Zagovor
1958 / 88m - Soviet Union
Drama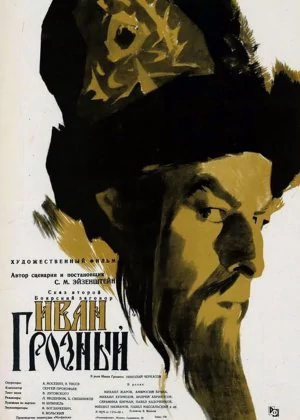 Almost a year after tackling the first film, I figured it was time to give the second one a chance. Didn't care much for Part I, which explains why it took me so long to get started on Part II. Luckily, it was a slight improvement over the first film, but not enough to make this a particularly pleasant watch.
The plot continues where the first film left off, but leaves things hanging as a planned third part never materialized/survived (both due to Eisenstein dying and this part being banned for almost 12 years). Ivan wants to consolidate his power and establishes a personal army, but the Russian boyars want the Tsar gone and come up with a plan to assassinate Ivan. What follows is a strategic stand-off.
People with an interest in Ivan may find more to like here, the story itself couldn't really compel me. The cinematography at least is pretty decent, the scenes in color in particular stand out. The soundtrack is pretty dire though and the performances are extremely overstated. It's a good thing the film is relatively short, but that's hardly a saving grace.