1916 / 300m - France
Adventure, Crime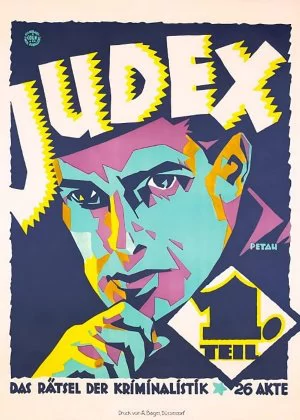 Feuillade is one of the first directors to make films resembling the commercial cinema of today. Judex is another crime epic from his hand, only now with a respectable hero in the lead. Apparently, Feuillade had received quite a few comments that his earlier films glorified the criminals, so this was his response: one of the first "superhero" films.
Favraux is a corrupt banker who made quite a few enemies for himself. One of those enemies is Judex, a mysterious figure who wants revenge for what Favraux did to him and his family. He seeks out the banker, but his mission becomes a whole lot trickier when he falls in love with Favraux's daughter.
Thank God the pacing is half-decent, as Feuillade's films are pretty damn long. The story and the reveals are rather basic though, and there's a lot of plot to wade through. His work isn't as visual as other films from the era either. Coupled with the length, that made it quite a tough film to sit through.