2018 / 97m - UK
Drama, Romance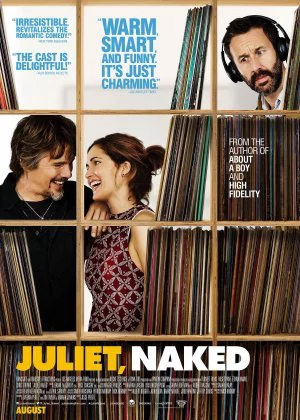 A solid romantic drama. The film is often labeled a romcom, not too surprising considering Chris O'Dowd's involvement, but apart from a slightly lighter tone there isn't much comedy here. The romance is the key element, padded out with some easy drama that gives the film a little extra weight.
Annie and Duncan have been a couple for ages, but their relationship isn't going too well. Duncan is too wrapped up in his obsession with the mysterious Tucker Crowe, a musician who dropped one perfect album and disappeared from the Earth after that. Their lives are shaken up when Tucker starts emailing Annie.
Juliet, Naked is a rather basic film, but decent performances, lighthearted drama and pleasant characters make this an fun watch. It's all quite predictable and the film doesn't have any clear highlights, neither is it very memorable or unique, but when in need of romantic filler it's certainly not a bad choice.