1987 / 45m - Japan
Animation, Comedy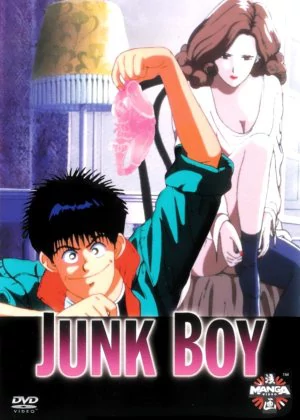 A simple and short ecchi comedy. It's not unlike the Golden Boy series, only a bit more explicit. If you like overly excited boys chasing after every single girl they come close to, then Junk Boy delivers. Certainly not the most memorable of films, but solid filler is nothing to scoff at either.
Ryohei believes he has found his dream job when he is hired to work at an adult magazine. He still has to prove his worth as he isn't really cut out for the cutthroat business world, but as it turns out he has some very handy skills that come in handy when the models aren't really feeling their shoots.
The animation is limited and the comedy quite predictable, but the chirpy atmosphere, the over-the-top characters and the slightly excessive dedication to its topic make Junk Boy worth a fun diversion. And at 45 minutes it's also sure not to overstay its welcome. Pretty decent filler.