1980 / 180m - Japan
Drama, War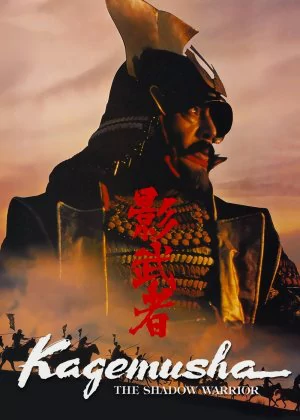 I'm almost halfway through Kurosawa's oeuvre, but his timeless appeal keeps escaping me. Kagemusha is a 3-hour epic, where the first two hours are almost entirely spent on slow-moving conversations. The final hour brings the action, but neither aspect of the film really did it for me.
Takeda is one of the most powerful warlords in 16th-century Japan. War is an everyday reality, and when disaster strikes, Takeda's backup plan goes into effect. A doppelganger takes his place and is required to replace him for the next three years, keeping his death hidden from the outside world.
The first two hours are incredibly uneventful, dull, and utterly uncinematic. The film makes a big u-turn in the final hour, but Kurosawa's action work never really impressed me either. The cinematography is a bit better, which is at least something, but 3 hours of this was quite the ordeal.