1976 / 135m - USA
Crime, Thriller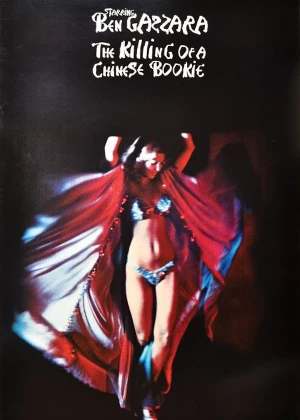 Slightly better than I'd expected. I'm not big on these gritty 70s crime flicks and so far John Cassavetes' films haven't left a great impression. It's not that Killing of Chinese Bookie is a major step forward, but for a film crossing the 2-hour mark, it never bored me, which is quite something.
Cosmo is a nightclub owner with a heart for his business, but his gambling addiction gets him into trouble. He owns the mob some money, which he cannot pay back. They offer him another option to clear his debt. For that, he has to kill a no-name bookmaker. There's more to the story though.
Gazzara does a solid job and Cassavetes paints a thorough picture of the man. The styling is classic 70s cinema (dark and gritty, but not very pretty or memorable) and the plot is relatively basic, but there's enough going on here. Fans of 70s crime should definitely give this a go, but I'm not sure if the film has major appeal beyond that.