Kokkuri-san
1997 / 87m - Japan
Horror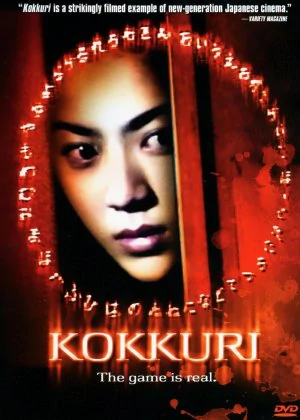 I never really pegged Zeze as a horror director, so I was quite curious to see how Kokkuri would turn out. The Japanese horror wave had been budding since the early 90s, but wouldn't become an international success until the release of Ringu in '98. From that perspective, Kokkuri is pretty impressive.
Zeze's film differs in the sense that it doesn't follow the less-is-more approach that was gaining popularity around that time. Instead, Kokkuri plays more like a traditional drama, only with horror elements added. The curse that follows school kids is already present though, so is the creepy little girl that appears out of nowhere.
The pacing is deliberate, Zeze does a good job building up the tension and the underlying drama is strong, which is a bit unusual for a horror film. On the other hand, don't expect this to be very scary. It's mostly just very atmospheric, with a strong dramatic base and solid styling. Better than I expected it to be.