Kuroi Ame
1989 / 123m - Japan
Drama, War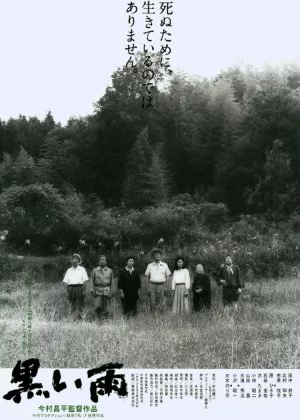 Imamura's Hiroshima-based drama deals with some dark and tough topics, but it would've benefited greatly from more subdued performances. For a drama, it's way too loud and heavy-handed. It seems to be a returning factor in Imamura's films, so maybe he's just not my kind of director.
Yasuko is present on the day of the Hiroshima bombing. She witnesses the event from afar, but gets exposed to the "black rain", which is heavily contaminated. She returns to her village, where she is shunned by the other villagers. Her guardians try to set up a marriage for Yasuko, but they have trouble finding any men who are interested.
The stark black and white cinematography is definitely appropriate, but it makes the film look older than it really is. The village drama isn't all that interesting and the performances are too over-the-top, making it hard to get really into the film. There's definitely potential here, but Imamura's direction doesn't really do the topic any justice.