1947 / 87m - USA
Crime, Thriller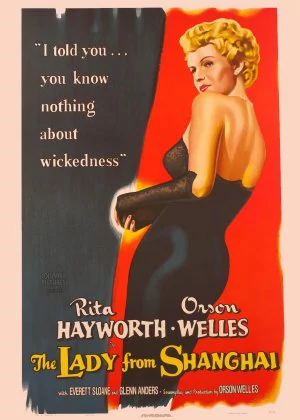 A simple noir, which got a little extra popularity push because Welles directed it I assume. It's the only reason I can think of why this one stood out to people, as the film itself is very basic and neatly sticks to genre conventions. Unless you're a big noir fan, there's not all that much here.
Michael partakes in a boat trip, organized by the wealthy Mr. Bannister. Michael's ulterior motive is getting closer to Mr. Bannister's wife Elsa, who on her part seems to be enjoying Michael's presence too. What Michael doesn't realize is that he's the one who is played for a sucker when Elsa involves him in a tricky murder plot.
Performances are rather weak and overstated, the story is bland and predictable. The black and white cinematography is somewhat decent, but Welles did a lot better in the past. He simply rolls through the simplistic narrative here, which is not something I particularly care for. Very forgettable.