2005 / 97m - USA
Drama, Music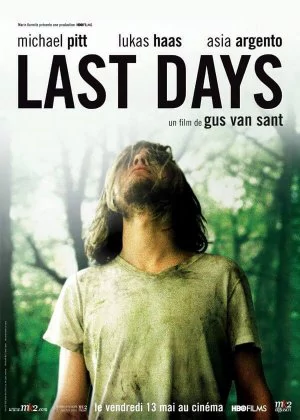 A rather disappointing rewatch. I was quite a fan of Van Sant's slow cinema trilogy, and films like Elephant and Gerry were still lovely the second time around. I didn't really manage to get into Last Days though, and then a film like this because quite the struggle. It's certainly not all bad, but far from a personal favorite.
The film is a fictional account of the last days of Kurt Cobain. We follow a man who struggles with life, who wanders around aimlessly, and feels disconnected from the world around him. Friends and professional relations come to visit him, but they all seem to need something from him.
There are some very poignant scenes, but I didn't care for the ones that were music-led. The problem with this type of minimalism is that when it doesn't grab you, you're just looking at rather dull scenes that drone on endlessly, and there are a few too many of those moments. Not bad, but Van Sant did it better.