Ultimo Tango a Parigi
1972 / 129m - Italy
Drama, Romance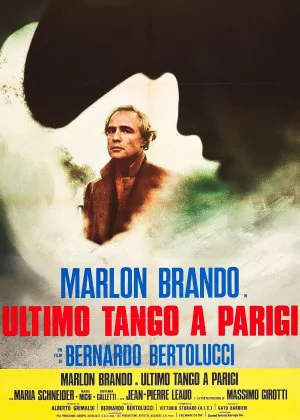 I didn't know much about Last Tango in Paris going in, which is probably the best way to tackle a film like this. It's not one of Bertolucci's most famous films, but certainly one of his most revered ones. I assume the impact on release played a big part in that, by modern standards it's a bit tame I'm afraid.
A middle-aged man whose wife just killed herself and a young girl ready to start her life hook up with each other. Both aren't looking for a romantic relationship, instead they need each other to escape from reality. It's a decent setup, but there isn't much more to it than that. Bertolucci simply explores the relationship between these two.
Schneider and Brando aren't really fit for their parts. Schneider feels ill at easy, Brando's emotional outbursts are borderline embarrassing. That immediately kills the film, as a lot hinges on the appeal and/or intrigue of their characters, which never materializes. The cinematography and score aren't that interesting either and the pacing is slow, but at least the Parisian atmosphere gave the film a little flair.