Feng Shen Huo Sheng
2003 / 80m - China
Fantasy, Action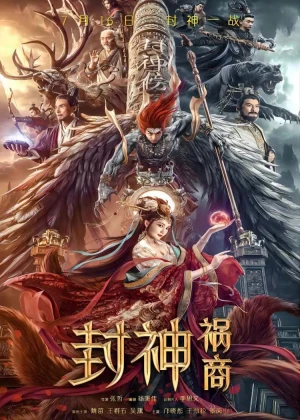 While I can't keep track of the story (at all), the League of Gods brand is pretty strong, and if you're looking for some outrageous fantasy/action cinema it's a good series to follow. These streamers are putting out films faster than I can count though, so I'm just watching whatever I can get my hands on.
Da Ji wants to build a fancy pavilion in order to summon the Devil King, but for that, she needs the Xuan Stones. Ji Chang owns a piece of the stones, but before Ji can get to it he manages to imprison her. Ji remains determined to complete her mission and revive the Devil Clan at all costs.
There are some very cool fantasy designs, some nifty action scenes, and a whole lot of lore to wade through. The film is only 80 minutes long, so the pacing is mad fast just to be able to cram everything in. Good streamer fluff in other words, but it would be nice if they could finally take that next step and crank out a bona fide classic.