2021 / 70m - China
Fantasy, Mystery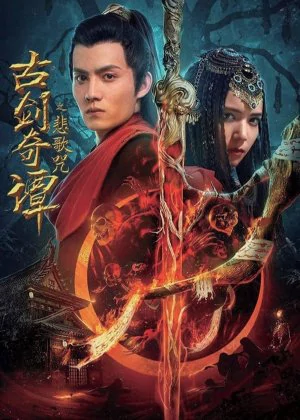 A cute little whodunit that mostly scores points with its lush production design. The film offers a mix of fantasy, action and comedy wrapped up in a mystery plot and served in a 70-minute bite-sized package. These Chinese straight-to-streaming films have their formats down, the only thing missing are directors able to elevate these films to be slightly more than prime genre filler.
Two demon hunters are called to investigate some eerie murders. One is a bit of a clumsy fighter but is excellent at finding and reading clues, the other is a little dim but handles herself extremely well when things get hairy. When they arrive in the village it quickly dawns that there is no demon, but someone lured them there.
The sets are amazing, the cinematography is lovely, the fantasy and martial arts elements are well-executed and even though the whodunit aspect of the plot wasn't all that exciting, the film is so short it simply couldn't be dragged out unnecessarily. Not a masterpiece by any stretch of the word, but more than solid entertainment.