Jue Ji 2
2020 / 129m - China
Animation, Adventure, Fantasy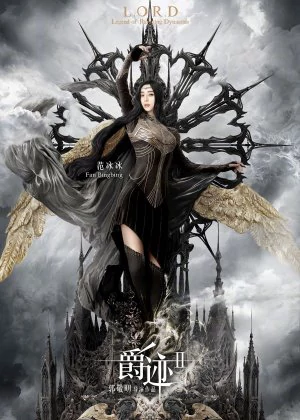 I didn't watch the first film (which I regret now), then again I didn't expect a lot from Guo's animated epic. China doesn't do CG that well and making a bold fantasy epic in 3D CG animation requires some solid technical capabilities. But lo and behold, while not a film without faults, Legend of Ravaging Dynasties 2 delivers the goods.
Qi Ling and Yin Chen embark on a journey to save Gilgamesh, the last wish of the former Duke. Their trip is made a lot harder when You Ming, Thalia and Qi La show up. They're hellbent on stopping our heroes from reaching their goal, and they've got some mean tricks up their sleeves to accomplish just that.
Guo is a young director, so it's no surprise that the film sometimes feels like an elongated cut scene from an unreleased Final Fantasy game. It's just not quite cinematic enough to be a real masterpiece, but the lore is compelling and intriguing, the action scenes are glorious and the film feels truly epic. The character models are a bit flimsy (faces can look very realistic, but the body language still feels off) and there are definitely some pacing issues, but the fantasy elements are more than sufficient to make me want to go back and watch the first film, while looking forward to the conclusion of this trilogy. Good stuff.