Shikei ni Itaru Yamai
2022 / 128m - Japan
Thriller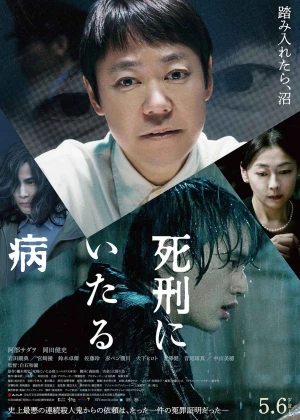 Kazuya Shiraishi doing what he does best: digging into the creepy crevices of the human mind. Regardless of genre, Shiraishi always finds characters that are deeply unrooted and struggling to fit in, and Lesson in Murder is no exception. I kinda like his approach, so it's no surprise I ended up liking this film.
Masaya returns home for the funeral of his grandma. He receives a letter from a former baker who is spending his time on death row, convicted for 8 murders of minors. Masaya used to frequent his bakery and is intrigued by the letter, what he learns from the man piques his interest even more.
The performances are great, Sadao Abe in particular is really creepy. The plot kept my interest, Shiraishi's style is very fitting and there's a tangible darkness that runs throughout the film. What Lesson in Murder lacks is something that makes it stand out from the crowd, it's a bit too familiar in places. Overall though, I had a pretty good time with it.