2021 / 133m - USA
Drama, Romance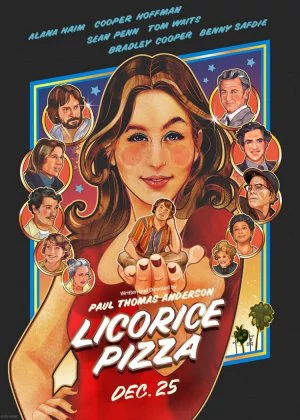 So while most of the world is moving on from 80s to 90s nostalgia, Paul Thomas Anderson comes with his ode to the 70s. As someone with little interest in nostalgia, even less so in the 70s, I figured this wasn't really going to be a film for me. What I didn't expect was such a flat and lifeless film.
When Gary first sees Alana, he's immediately smitten. Gary's a smooth talker, but Alana doesn't really trust him right away. Even so, they become good friends and spend most of their time together. Gary tries to make it as an actor, while Alana is more interested in politics and changing the world.
The 70s vibe is on point, seeing as how I didn't like it all. I also didn't care much for the romance between Gary and Alana, and with that, it became painfully clear that this film has very little to offer. PTA's playfulness is completely absent, the cinematography and score are utterly boring, the plot meandering and stretched thin. One of his worst.